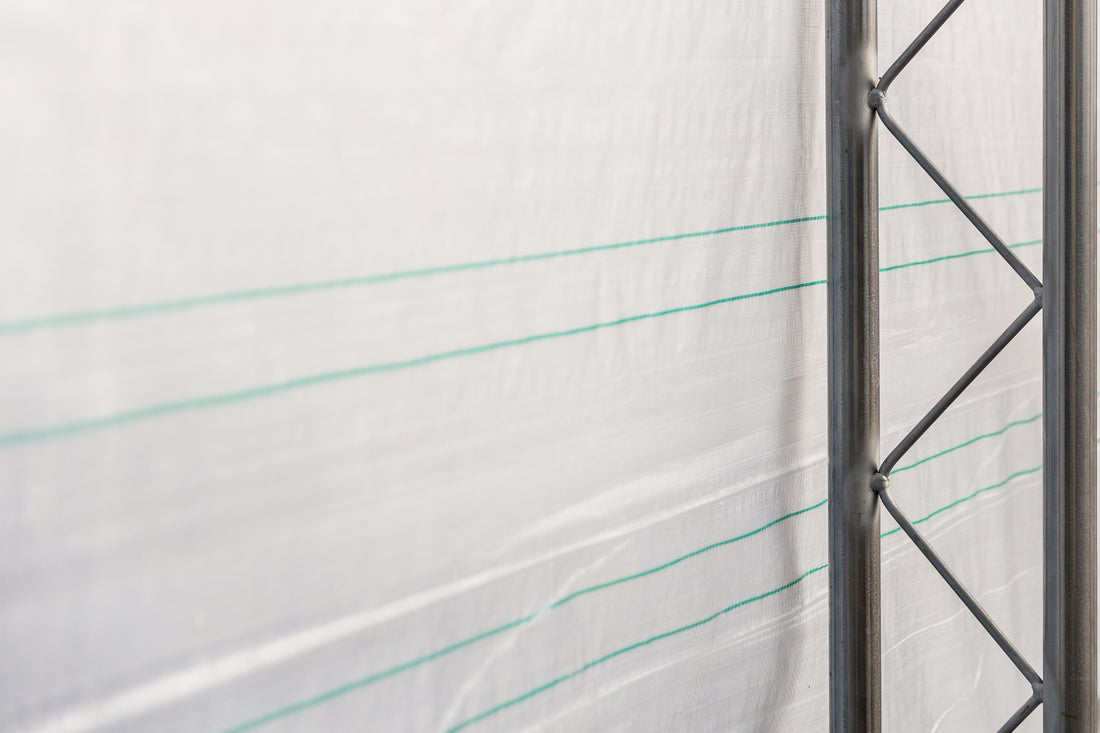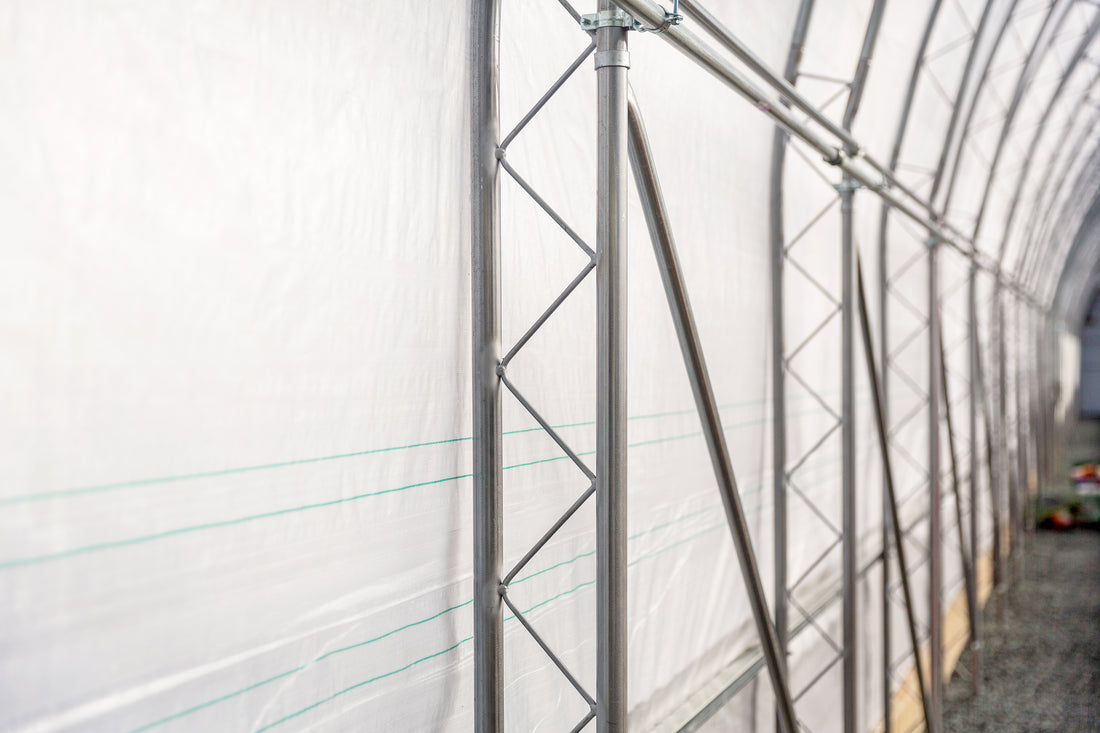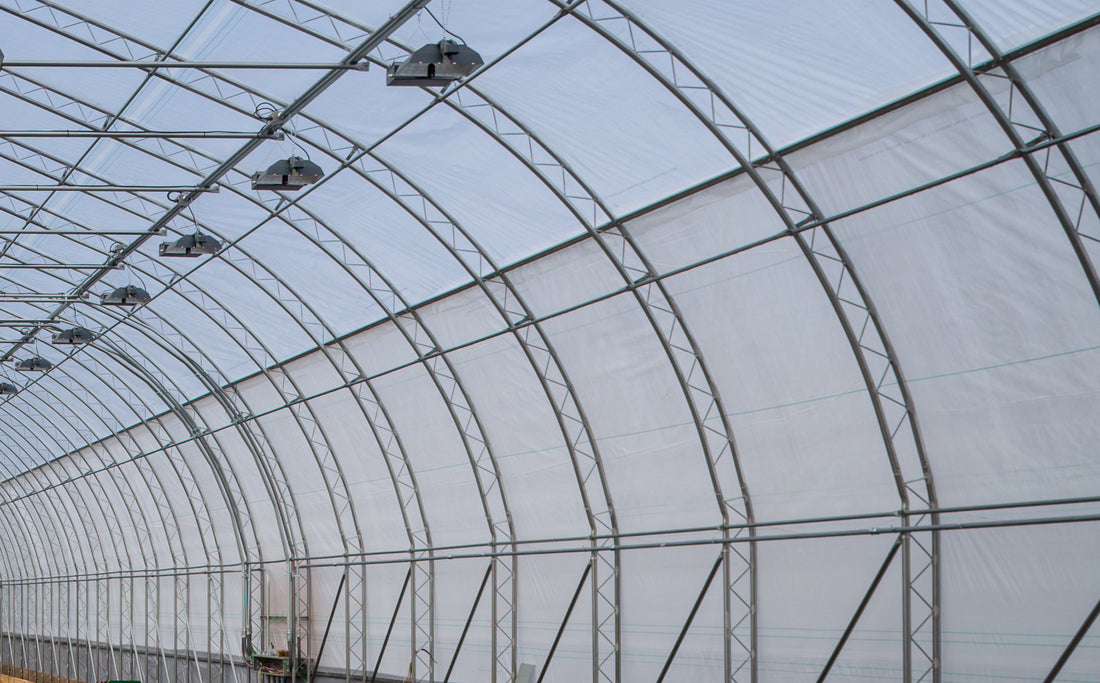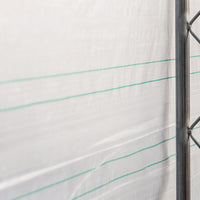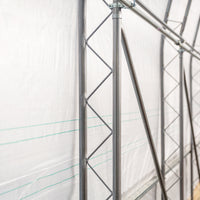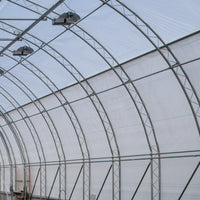 33' Solarig S182 is on SALE! ($5.35 / linear foot on sale. Regular price $7.92 / linear foot)
Solarig is a durable string-reinforced greenhouse plastic with a breaking strength over ten times greater than typical greenhouse plastic.
Solarig S182 incorporates enhanced light diffusion with UV / IR filtering, and an anti-drip coating to maximize crop yield.
11 mil woven polyethylene (5.1 oz/sq.yd)

Breaking strength of 300 lbs/sq. ft.

88% visible light transmission (400 - 700 nm)

Blocks 95% of harmful ultraviolet (UV) light (200 - 380 nm)

6 year warranty

Solarig is BACK IN STOCK! Available in S182 in 33 ft, 42 ft, and 48 ft widths, custom cut to any length up to 1,000 ft.

33' Solarig S182 is on SALE!
Pricing below is per linear foot. Enter required length (in feet) as Qty.

Please contact us for custom pricing on Master Rolls (1,000' +)

Freight charged at checkout is an estimate. Please call (541) 631-9444 to confirm freight charge.
Solarig woven plastic sheeting is the strongest and longest-lasting film available today. It is made from puncture- and tear-resistant woven polyethylene cloth.

The weave diffuses sunlight, surrounding plants from all directions. This leads to increased plant density and accelerated stage development, than under traditional greenhouse covers.

Solarig 182 is made from high quality coated woven poly to the highest standards. Extra-strength (3,500 lb/yd) makes it hail and tear resistant. It is coated with Ultraviolet (UV) absorbing compounds to disrupt the life cycle of greenhouse pests such as white flies, aphids, and thrips, which rely on UV light for normal function. An infrared (IR) coating keeps daytime temperatures cooler and slows heat loss at night. An acrylic fluoropolymer (AF) coating encourages condensation to run down the sides of the greenhouse instead of forming large droplets, thereby eliminating drip.
SOLARIG 182 SPECIFICATIONS:

Cloth weight: 5.1 oz/sq. ft ±5%
Breaking Strength: ≥84 lb/in
Elongation at Break: ≥20%
Tear Strength: ≥33 lb
Light Transmission: 88%
Diffused Light: 55% ±10%
UV stability: 6 year warranty

SOLARIG 156 SPECIFICATIONS:

Cloth weight: 4.1 oz/sq. ft ±5%
Breaking Strength: ≥75 lb/in
Elongation at Break: ≥20%
Tear Strength: ≥30 lb
Light Transmission: 88%
Diffused Light: 55% ±10%
UV stability: 4 year warranty