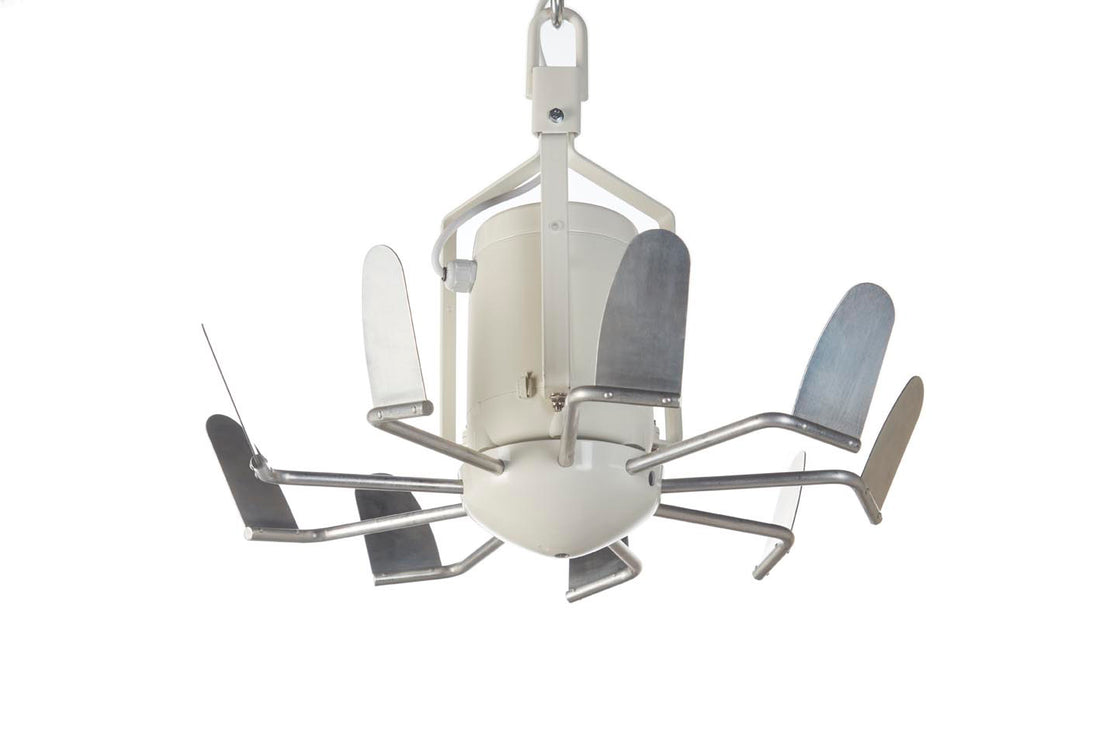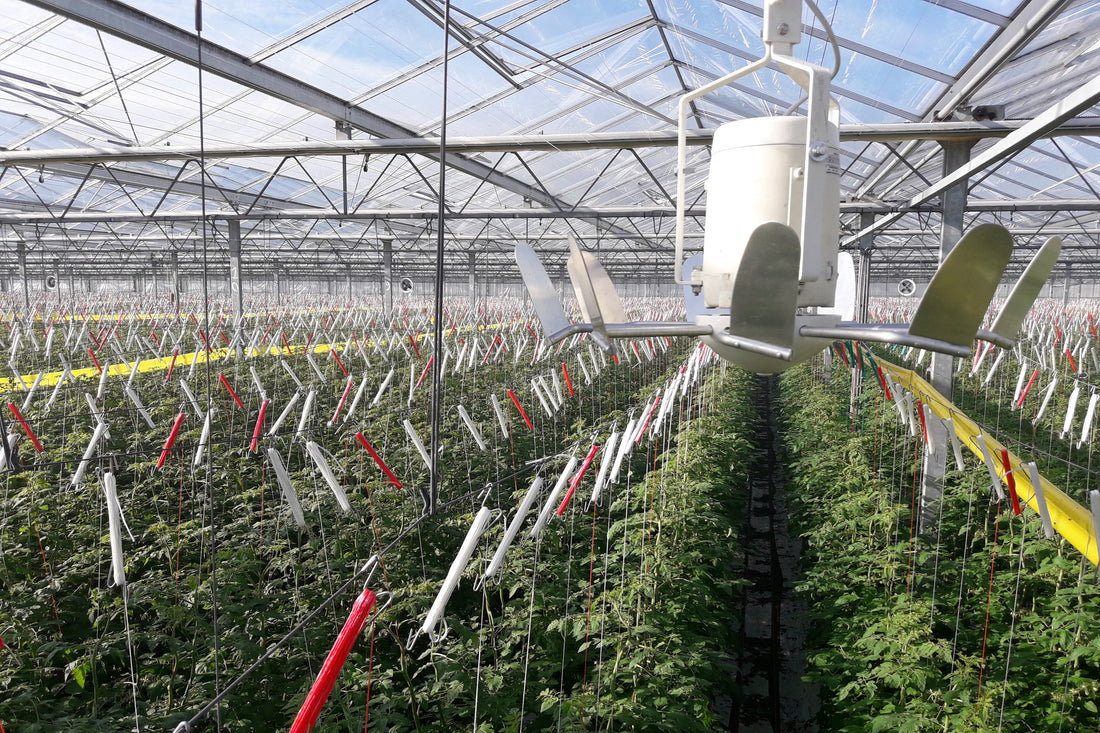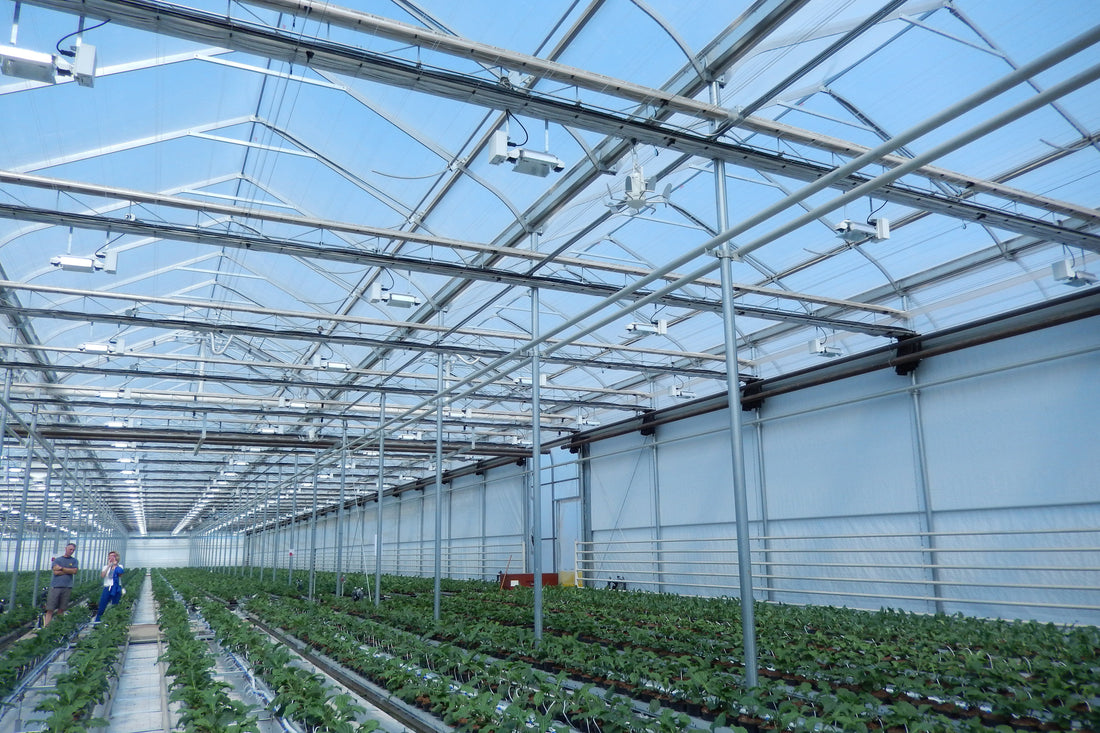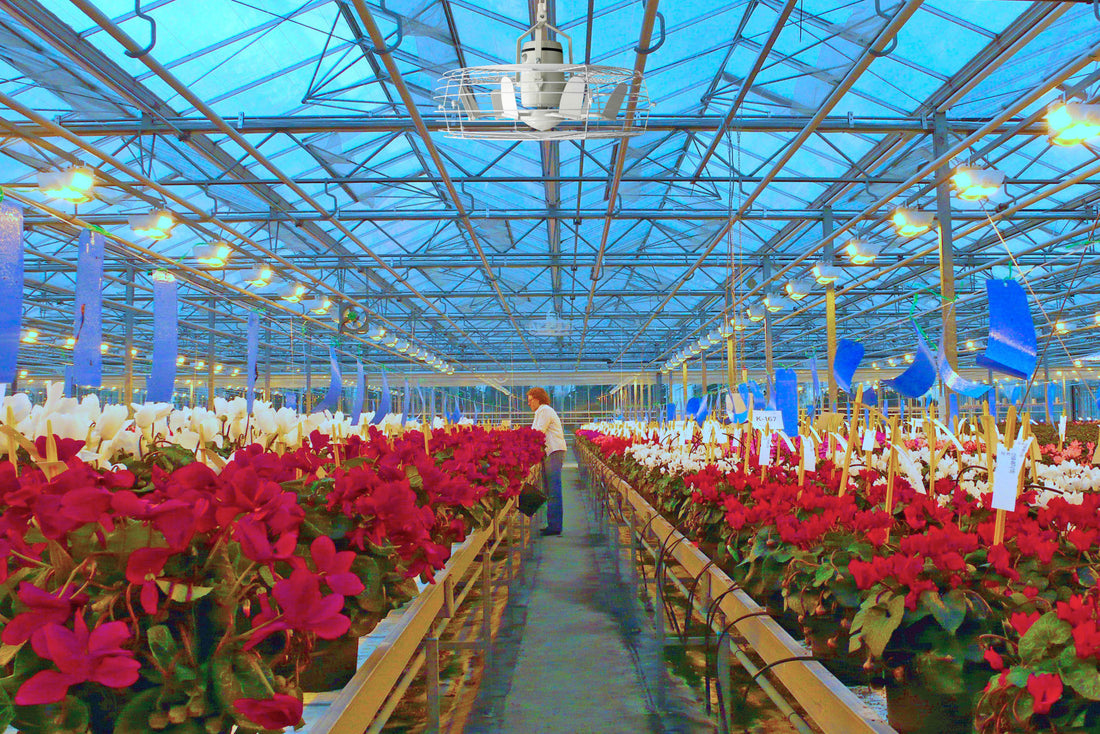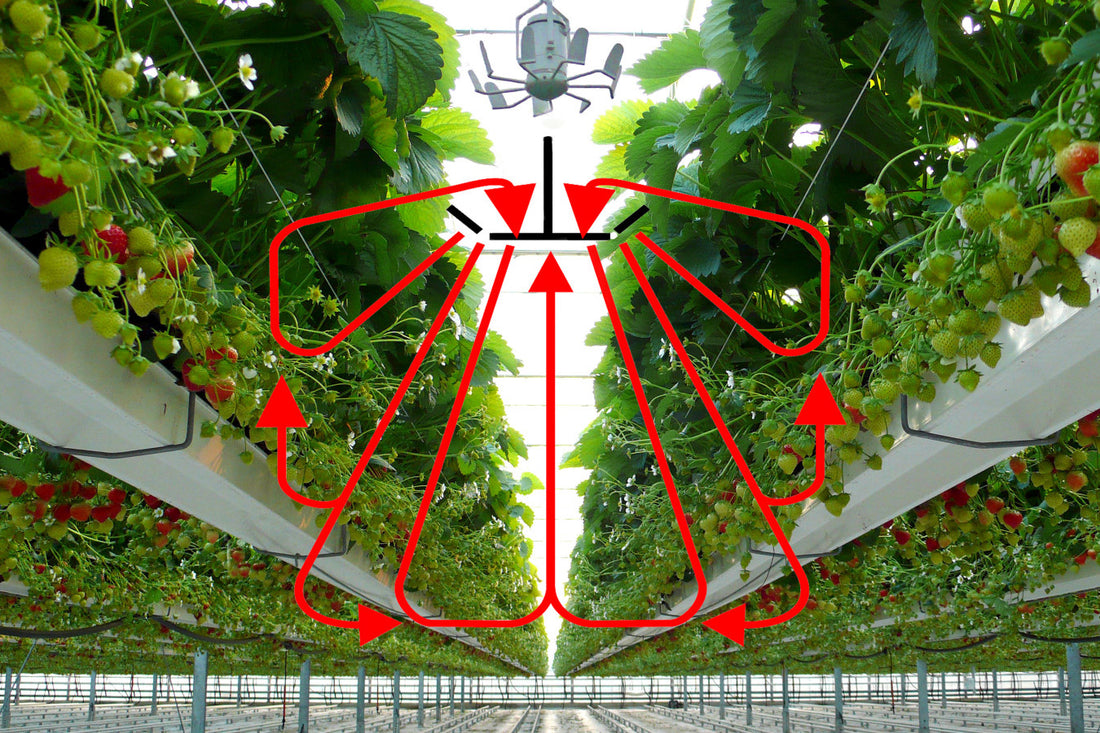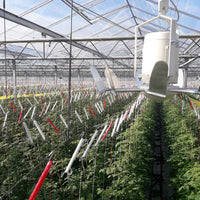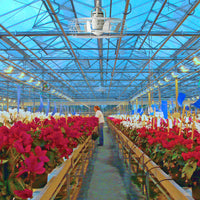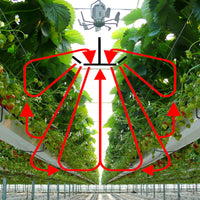 The Nivolator is the first in a new generation of high-tech circulation fans. The Nivolator's ingenious blade design quietly mixes the surrounding air from ground to roof, evenly distributing it throughout the whole greenhouse. The airflow pattern eliminates dead spaces and drafts while minimizing the temperature gradient between the lowest and highest points of the greenhouse.
Compared with horizontal airflow fans, the Nivolator is ideal for greenhouses with taller peak heights. Since the Nivolator moves air vertically up and down, active air flow throughout the crop removes moisture, creating a healthier microclimate for your plants.
On colder days, the Nivolator brings down the warm air that builds up at the top of the greenhouse, saving up to 30% on your heating bills!
BENEFITS:

Soundless

Energy efficient

Adjustable RPM

Virtually maintenance free

No drafts or pockets of dead air

Homogeneous temperature and CO2 distribution throughout the whole greenhouse

Air exchange above and below

Small vertical temperature gradients between roof and floor

Ingenious air pattern
Power supply: 240V, 60Hz
Amps: 1.0A
Airflow: 8,000 cubic meters per hour (4,708 cubic feet per minute)
RPM: 700 RPM
Thermal Protection: Built-in thermal safety