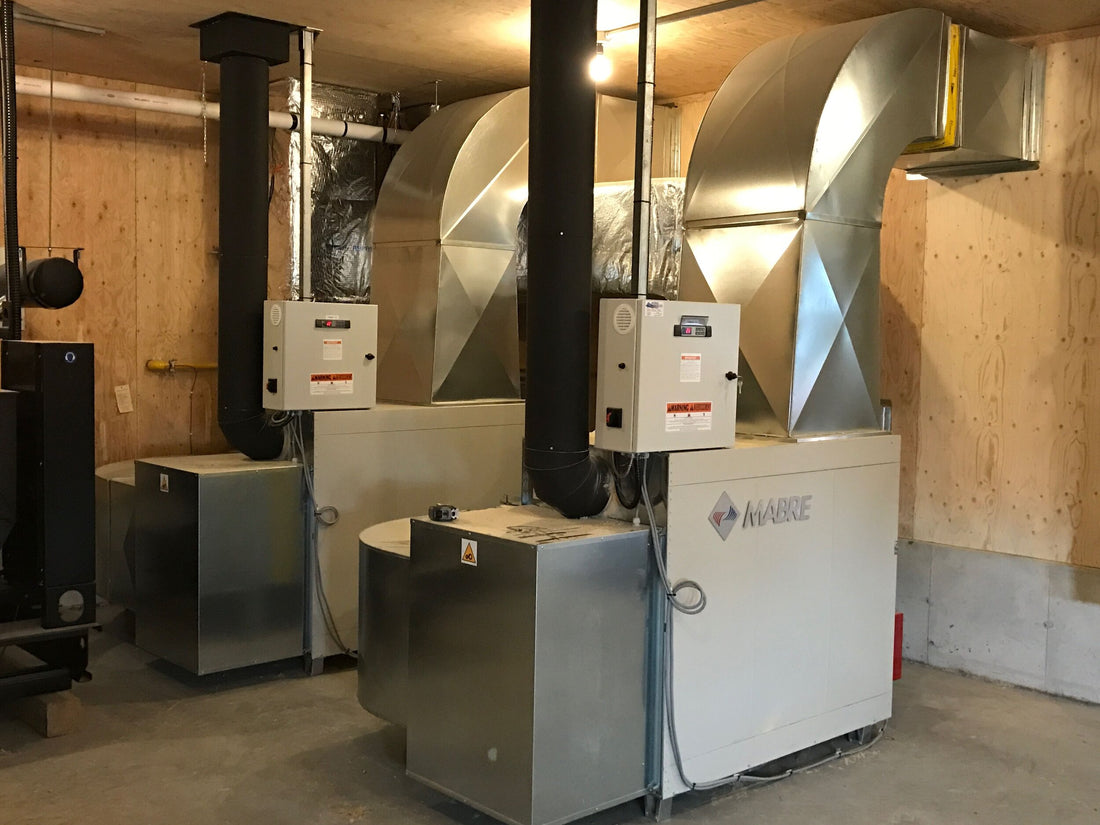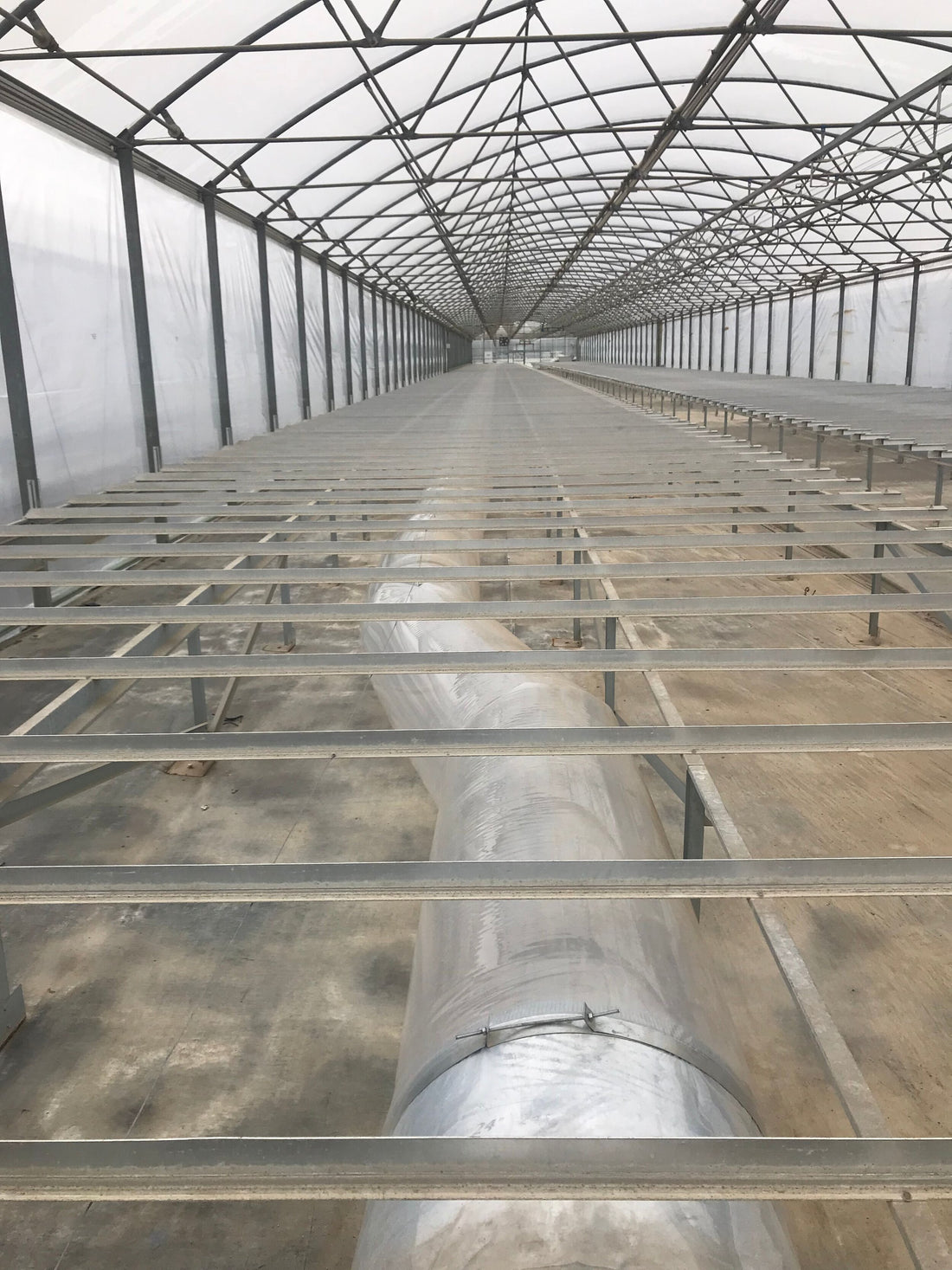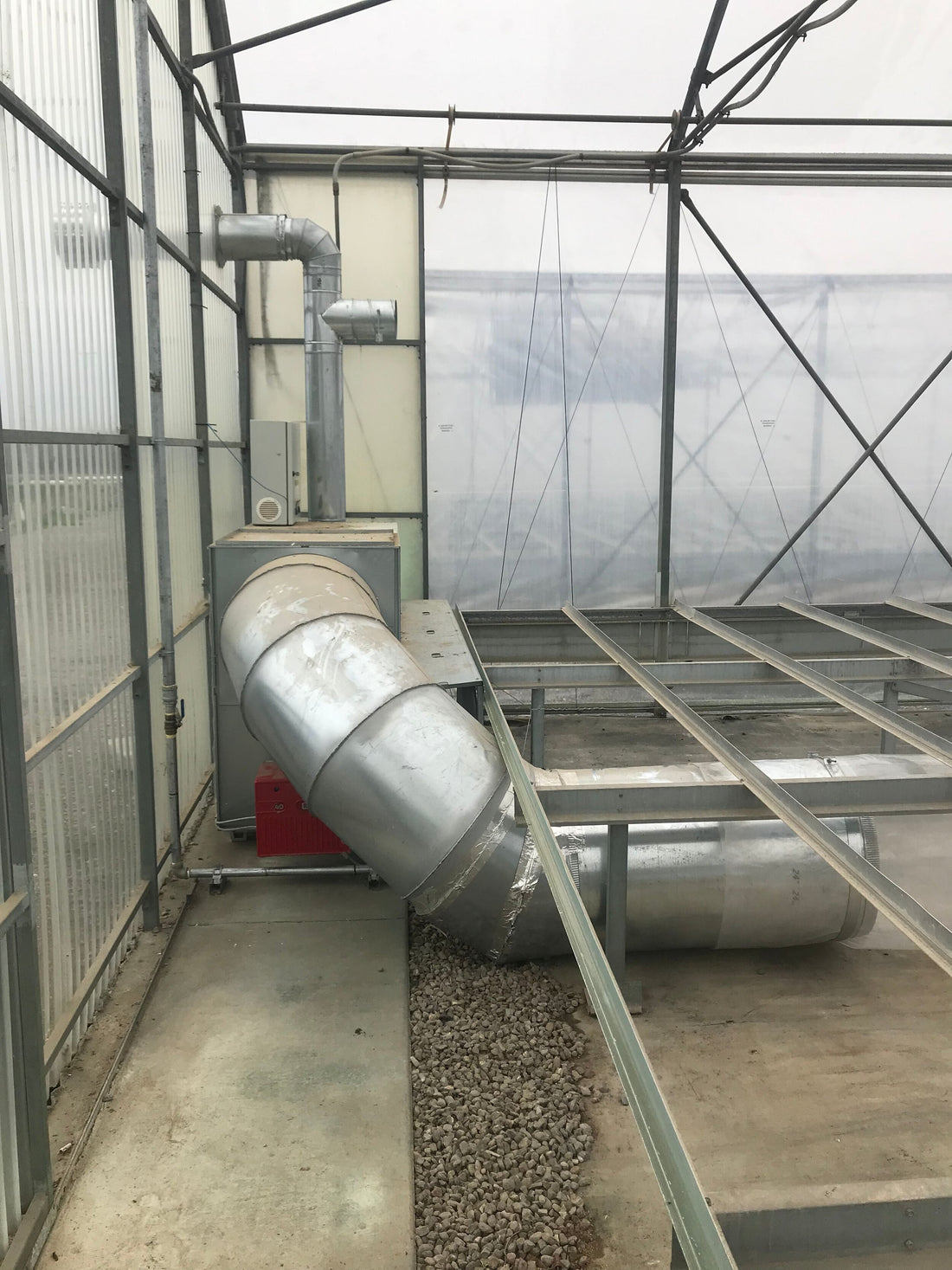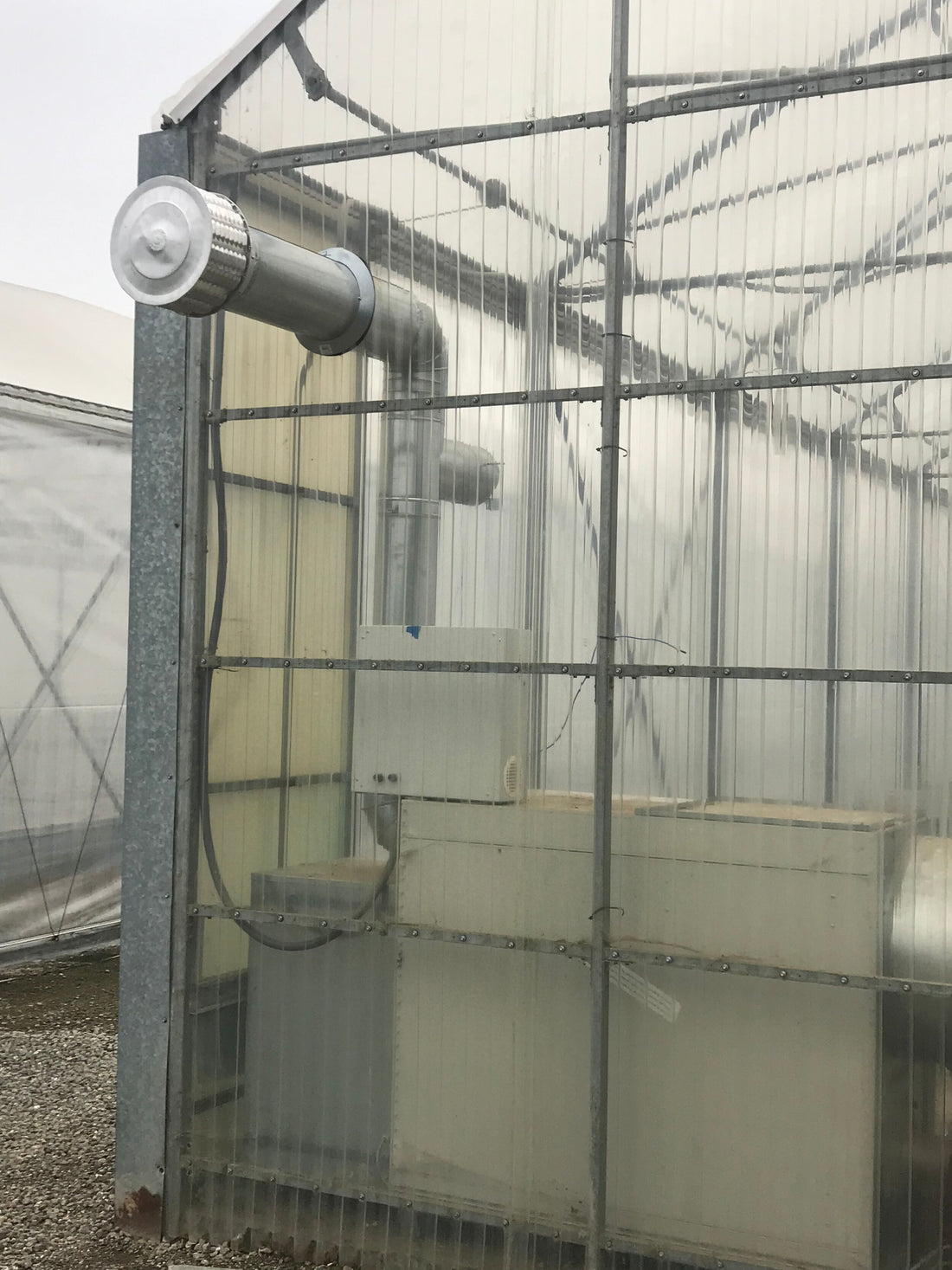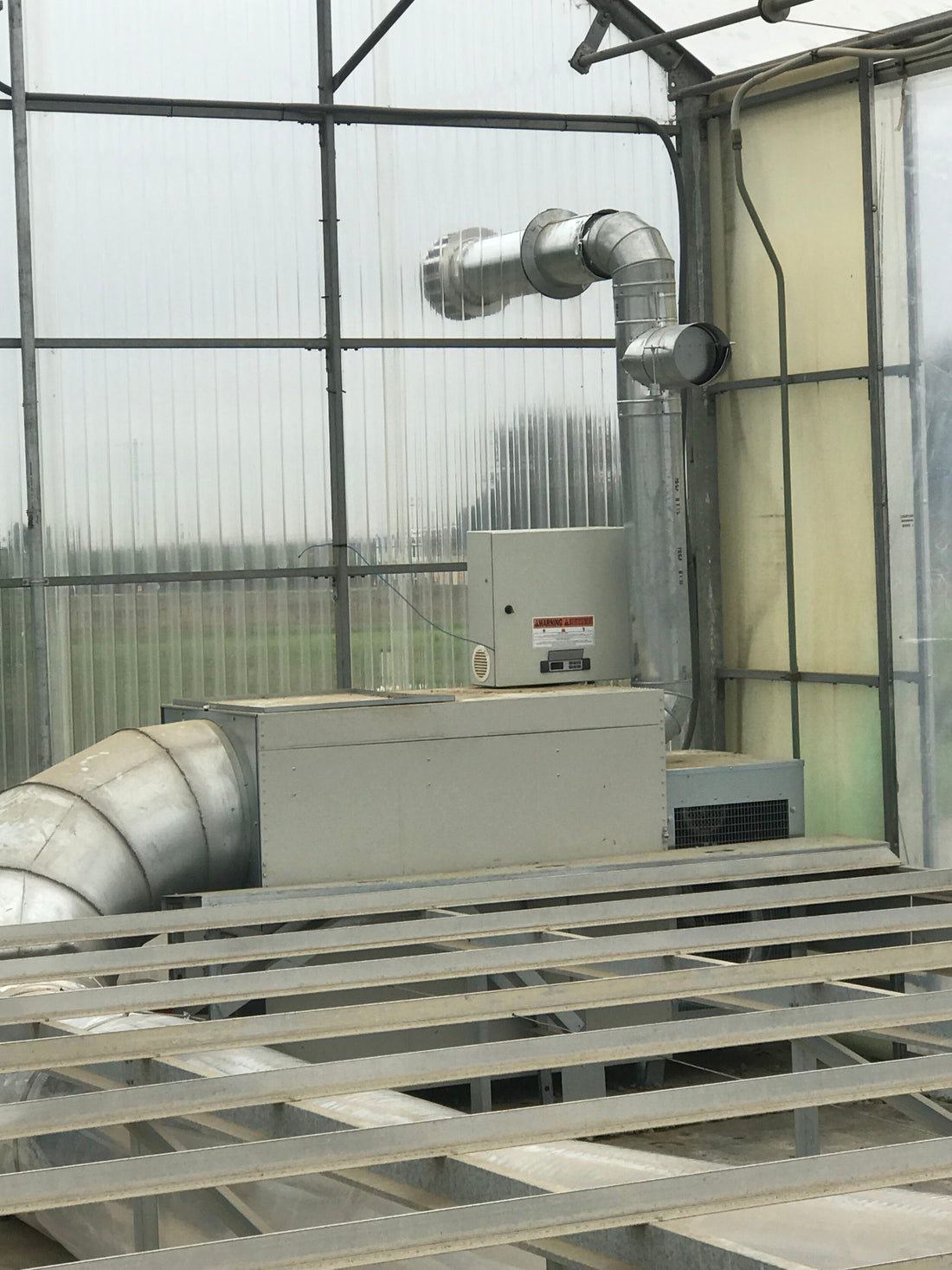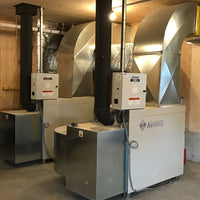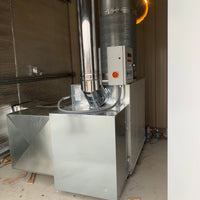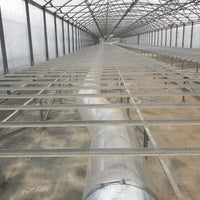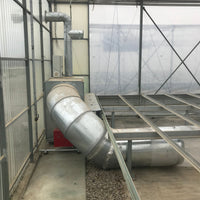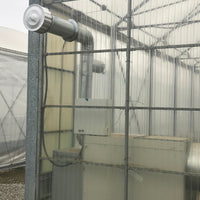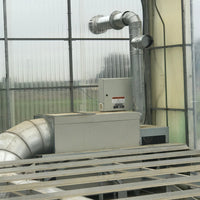 The Mabre is not only a superior heater but is also a ventilation upgrade. It moves more air and has more blower power, all while staying considerably quiet compared to other heater options. The Mabre blower is controlled by an included Variable Frequency Drive (VFD) - a large improvement compared to the simple relay used to abruptly start and stop the fan in Modine heaters.
With the Mabre comes an upgrade in technology, as you get the Riello burner which is a fan forced burner - rather than a manifold pressure / tubular burner in the Modine. And while the Modine heaters are difficult to clean and not best suited for agricultural applications,  the Mabre is extremely rugged and its heat exchanger can be easily washed as it is extremely thick and durable. 
It also has a built-in round duct output to make easier work of connecting to existing duct work, runs of perforated poly duct as well as ducting bends to prevent glow from heat exchanger affecting photo-period. 
The Mabre is a great value for money and compared to other heaters requires less maintenance, has greater longevity and its components are modular and easy to replace should they need to be. It does take up floor space, but it can also be hung with additional fabrication.
•477,000 BTU
• 140 kW
• 5,886 CFM
• Over 90% efficiency
• Made in Italy
• Stainless steel combustion chamber and heat exchanger
• Includes Riello burner
Poly duct for additional heat distribution may be added.