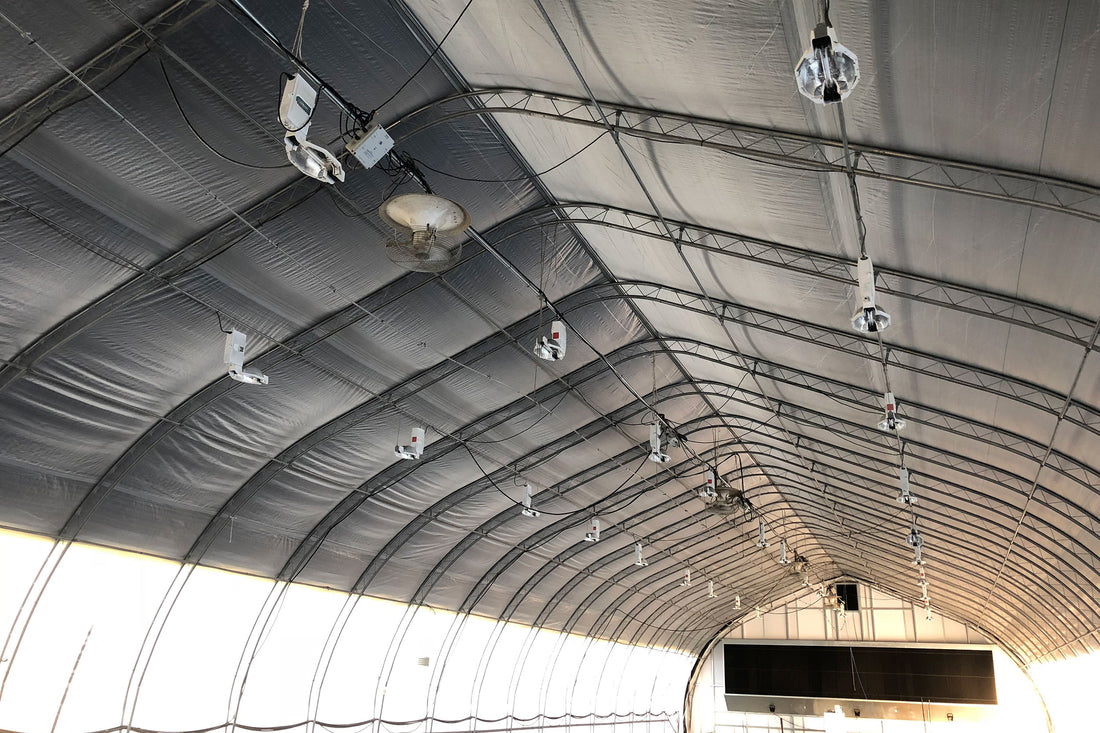 Externally mounted, efficient, low cost light dep system. 
8 mil string-reinforced blackout poly on roof, side skirts and end-caps provides positive light seal.
Polypropylene webbing and winches secure blackout tarp through wind and snow.
Includes custom waterproof controller with auto and manual up/down switches and timer with battery backup.
The system includes all hardware and electronics.