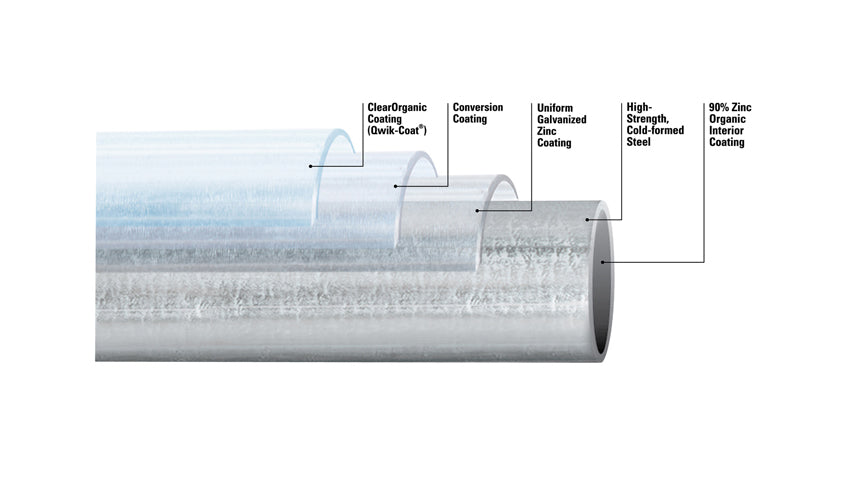 2" Square Metal Tubing.
14 ga galvanized steel. Gatorshield.
Available in 24' length.
Gatorshield® manufactured by Allied Tube & Conduit is a patented triple layer Flo-Coat® rust and corrosion resistant product which has shown itself to be the best over the long haul versus all competitive product offerings. When rust and corrosion protection is needed Gatorshield® is ideal!

Additionally, the zinc rich interior coating provides the inside of the tube maximum corrosion and rust protection, protecting the tube inside and out.

It lends itself well to fabrication, with no deformation or flaking of the base material.
FREIGHT:
Individual lengths are available for local pickup. Freight requires a bundle qty minimum of 81 pcs. Please contact us for more information.

NOTE ON METAL PRICING:
As metal pricing fluctuates, actual charges for metal lengths purchased will be adjusted and invoiced at time of sale.
Rust and corrosion resistant.
Available in 24' length.
2" Square Tubing
14 ga galvanized steel
Gatorshield