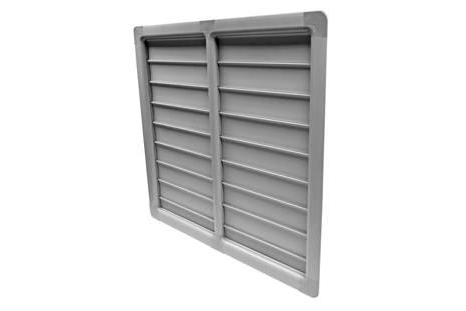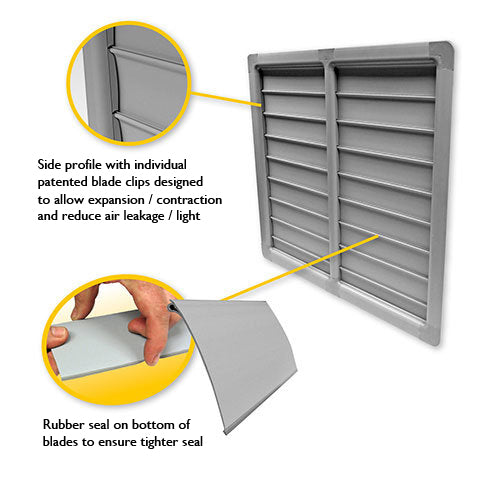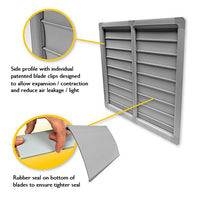 Shutter made of heavy-duty, durable twin wall polycarbonate for longer life and stability.
Individual patented clips allow for expansion and contraction while reducing air leakage and light.
Increased fan efficiency with 21.8% more airflow and 17.1% less air leakage compared with standard PVC shutters. 
A rubber seal on the bottom of each blade ensures a tighter seal. The blades pivot on a continuous fiber rod. The design makes it impossible for blades to flip-over or get stuck in the open position. 
Easy to clean and durable to withstand pressure washing.
Made in USA.

NOTE: Stock quantities and lead times vary seasonally. Pricing subject to change. Please contact us for current lead times and pricing.